Choose your pricing plan.
20 days free trial
Track

Track, manage and reward your partners.

100€ / M

80€ / M

billed at €1200 €960/Y

£85 / M

£68 / M

billed at £1020 £816/Y

$100 / M

$80 / M

billed at $1200 $960/Y

200 000 clicks / mois

Unlimited influencers & affiliates

Unlimited campaigns

Partner dashboards

Promo codes tracking

Program promotion

Multiple currencies

Multi-language

Open APIs

Email, Helpdesk support

Engage

Find the right partners to build great relationships across the customer journey.

250€ / M

200€ / M

billed at €3000 €2400/Y

£215 / M

£172 / M

billed at £2580 £2064/Y

$250 / M

$200 / M

billed at $3000 $2500/Y

Everything in TRACK plus:

Affiliate marketplace

Product reviews

Premium support

Scale

A dedicated account manager for a successful partner marketing program.

Upon request

Upon request

Upon request

Upon request

Upon request

Upon request

Everything in ENGAGE plus:

Full program management

Vertical partner recruitment

Experienced & Knowledgeable Team

Value based partnerships

Premium support
Need help to grow?
Get a dedicated account manager to kickstart or run your affiliate marketing program. Discover how we boost your partnership channel!
Contact our sales team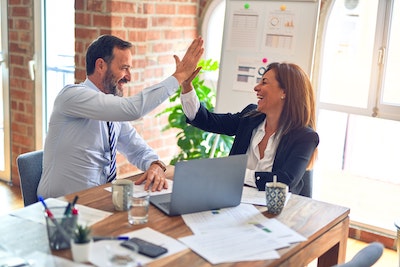 Deliver the best partner experience
Trusted by hundreds of brands












Thierry Sestrieres - CEO 
Natura Force

I've been with Affilae since 3 months and I'm very satisfied: the platform is very intuitive and easy to use. The subscription cost is very affordable and new affiliates can easily register, with the ability to change their payment methods, contact them through the contact page, track conversions with accurate statistics. So, positive, I recommend 200%!
Maude Haese - Acquisition manager Online
Tediber

We are in a real Win-win partnership with Affilae, which stands out from its competitors with its commission-free business model. The Affilae team is reactive and proactive, we work hand in hand on strategy and operational implementation, with a detailed plan for the year.
Quentin Noël - Marketing Director
TopAchat

We have been working with Affilae for a long time and will continue to do so. It is a transparent affiliation interface for advertisers and affiliates. A tool that allows us to manage effectively our partnerships and that simplifies our new partner research. But the most important is that they are listening and available, that's why we stay here.
Jonathan Boudault- E-Commerce Senior Manager
Petit Bateau

The expertise of the Affilae team has enabled us to work with new partners, partners who were not present on the other platforms.
What made us decide to try the adventure with Affilae is based on 3 axes: E
ase of implementation
, the approach of focusing on
affinity partners
and the
influencer community as a priority
, Affilae's
neutrality and objectivity
in highlighting partners. W
e work hand in hand to grow the turnover.