Starter

69€ / M

59£ / M

$79 / M

100 000 clicks/mois

0% network fees

Unlimited affiliates & users

Affiliate Dashboards

Unlimited ads

Email support

Full API access

Premium

249€ / M

229£ / M

$299 / M

300 000 clicks/month

0% network fees

Unlimited programs

Unlimited affiliates & users

Email and phone support

Multi-currency management

Full API access

White Label programs (Option)

Network

699€ / M

649£ / M

$799 / M

1 000 000 clicks/month

0% network fees

Unlimited programs

Unlimited affiliates & users

Phone & email support

Multi-currency management

Full API access

White Label programs

Full service

Upon Request

Upon Request

Upon Request
The most successful advertisers choose Affilae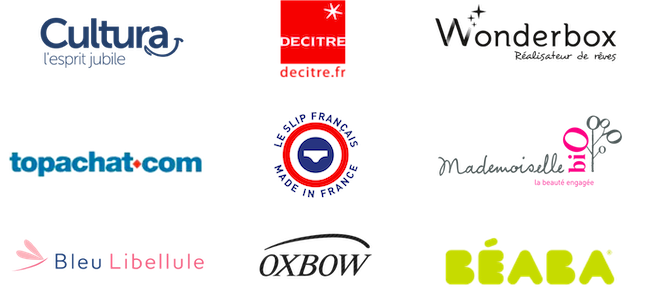 Frequently Asked Questions
What is an affiliate "program"?
A "program" spelled with one "m" generally refers to a software or a piece of computer code. An affiliate marketing program, however, refers to an actual affiliate marketing campaign. For instance, an e-commerce advertiser could offer anything between 3% and 10% on sales for various products or depending on the volumes, plus 1€ per newsletter subscription.On Affilae, advertisers can create as many programs as they like. For instance, they could create a different programme for each of their websites (although you can only have one programme per domain).
Do I need to give my credit card details?
Nope! Affiliates can sign up 100% free. Advertisers can also sign up and test Affilae for free for 20 days, no strings attached. When the trial period is over, should you wish to continue using our services you would then need to fill in your payment details.
Can I change or cancel my subscription whenever I like?
Of course you can! You can easily upgrade or downgrade your subscription according to you actual needs. You can even leave Affilae if you are not happy with the service. You would only be required to pay for the commissions you have approved and give a reasonable notice to your affiliates (so they have time to switch to another advertiser if they like). What happens after my 20 days free trial?After 20 days, your account is just locked into a subscription page. In order to subscribe just fill in the details (including payment) and your account will immediately unlock.
Can I get my money back?
Since you have total control over commission validation and payment, you cannot get your money back from the affiliates you have approved on your program. The same rule applies to our subscription fee. Since you pay as you go we cannot refund for the services that you used.
What happens if I use all my tokens?
When you reach enough volumes to go over the quotas on your affiliate marketing plan, well, first of all, that is good news! It either means that you are getting a lot more traffic and sales than expected or that you are using Affilae to track all of your online marketing channels… or both. So when that happens you first get notified via email. Your account is not capped and tracking remains functional so that it does not affect your performance. However should you choose not to upgrade after 30 days over quota, we would then reserve the right to suspend tracking. See all frequently asked questions