Discover our new app for content creators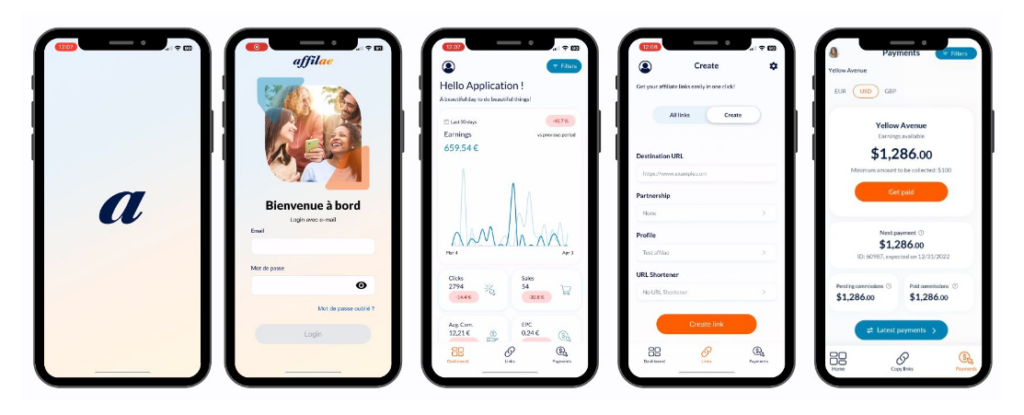 It's here! Introducing the brand-new influencers' app that will make your life easier when promoting the brands you love.
We have focused on three priority areas :
The automatic generation of tracking links
You've been waiting for it: the ability to generate tracking links from your smartphone and from the mobile sites of your favorite brands so you can post them on your social networks. It's now a reality!
Here's how it works:
Real-time tracking of your performance
A simplified dashboard has been specially designed to give you a quick overview of the key data—traffic, sales, and commissions—that you're earning with the brands you collaborate with on Affilae.
Keep an eye on your payments!
Finally, we felt it was more than necessary to give you better visibility into the payment of your commissions. For this, a dedicated menu allows you to precisely track their progress. We have specially added a new piece of information: the estimated date of your next payment, so you won't have to wonder (this feature is only available on the app)."
Would you like further assistance with anything else?
Grab the Affilae mobile app now, don't miss out!