Monetise your blog through affiliation | Interview Verygoodlord.com
Interview Arnaud Chanteloup- Founder of Verygoodlord.com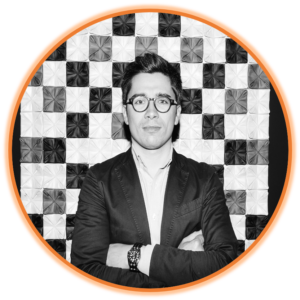 Hello Arnaud, in fact we have been working together successfully for several years now. You are one of the top men's blogs in France, and you do an excellent job in your niche which is men's fashion and beauty.
I thought that your opinion on the subject of monetizing content through affiliate marketing would be very interesting. Thank you for playing along with us!
I would like to know more, why did you create Verygoodlord ? and what are your challenges on this blog?
I created Verygoodlord in 2012 to help men navigate the world of men's fashion. "Fashion" is still too often perceived as a complicated field relegated to the background by men. We may have a bad image of it because we only see what we hear about on TV, but it is a very complex world, with a rich and diverse culture.
Through Verygoodlord, I wanted to share my vision of style as I discovered it, to be a bridge between the purists and the laymen and to help those who don't know where to start.
The main challenge is to find the time to write about everything I am passionate about. There are so many topics I want to write about, brands I want to talk about and formats (video, podcast, etc) I want to try. It would take me more than 24 hours a day!
Who do you address? What topics work best on your blog?
I'm talking to all men who want to know how to dress well. I don't really have a "target", there is no strategy in my content, I just talk about what I like. The most read topics are those that answer a question, for example "how to tie a scarf" or "how to dress for your wedding".
So I can answer everyday questions as well as more important topics.
Can you tell us what kind of partnerships you have with brands, perhaps an example?
I do partnerships all year round with brands that I select. I only accept products that I could have talked about without the partnership.
For me, this is absolutely essential. I never talk about products that I wouldn't recommend to my best friends, for example. My readers know this, and I owe them this honesty.
For example, I work with a multi-brand watch manufacturer who is with Affilae, which allows me to talk about models I like, while contributing to the development of VeryGoodLord. This partnership works very well and we have developed a nice relationship based on trust.
If I understand correctly, affiliate marketing is one of your monetisation methods, why do you use affiliate marketing and what are the advantages for you?
Independence and authenticity. Affiliate marketing allows me to keep my independence. I choose the products I want to talk about by picking from the catalogues of the sites, without being accountable to them.
I also like the fact that everyone wins if the sale is made, and as I know I'm recommending good products, I'm happy to push these brands.
What is THE criteria that makes you accept a partnership and on the contrary THE criteria that makes you refuse?
It is the quality of the product that makes me accept a partnership or not. I only recommend products that I really like. It is a particular economic model that I defend, because I deprive myself of many partnerships and therefore of a big turnover, but I have no regrets!
I have one last question for you, what do you think of the Affilae platform? Do you have any suggestions?
For me Affilae is the platform that suits me best. There is no hassle with convoluted redirects and the back office is simple to use.
The "share" function is also a method of attribution that suits me best, because as a content creator, it allows me to be stronger than the "last click". It makes all the difference and ultimately pays Verygoodlord it's fair value for all the work that is done.
————
Arnaud, sincerely thank you for taking part in this exercise! It's really cool to hear about your experience, may it benefit others too.
I really wish you the best and that this beautiful partnership grows even more in the future.
Obviously if you think Arnaud's added value can be an asset for you, don't hesitate to write to him directly, by sending him a message on his profile page. 📩 (only available to advertisers on the Affilae network)