Why create an affiliate program ? | Le Slip Français Interview
 Robin Caillaud Interview – Head of E-commerce at Le Slip Français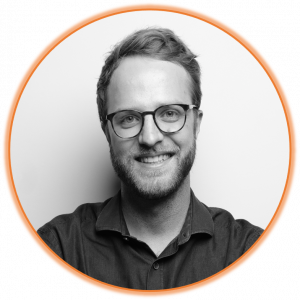 Hello Robin, and welcome! We are delighted to have you here today for this interview. 
As you know, Le Slip Français is a brand that we really enjoy working with and we are delighted that you and your team are available for these subjects at the heart of our business.
The regular challenges that we face together, push us more and more to create beautiful ads valuing your products but also your influencer partners and affiliates.
But first, a little presentation is in order for those who don't know the brand yet.
I think I'm right in saying that Le Slip Français is one of the most beautiful ambassadors of the Made in France brand, which since 2011 has been making honest clothes, uninhibited essentials, designed and made locally for a positive impact.
Le Slip Français' mission is to reinvent the textile industry with panache, by manufacturing all the products less than 250km away from home, by relocating production, by developing local and eco-designed materials, and by positioning the new digital tools at the service of a human production, sustainable production anchored in the diversity of territories.
Do you want to change the world? Start by changing your underwear!
Of course, Robin, I wanted to know more, especially about the monetisation of your affiliate marketing partnerships.
Robin, so that our readers can get to know you, can you tell us who you are and what your job at Le Slip Français involves ? 
Robin Caillaud, I'm 33 years old and I've been working in the digital world for 10 years. After a few different experiences, I arrived 2 years ago at Le Slip Français where I am in charge of ecommerce with a team of 6 people. The web represents 65% of the company's turnover.
My job covers acquisition (objective: generate high quality and quantity traffic to the website, with a controlled budget), conversion (animate the site, ensure a good customer experience and optimise the CVR) and loyalty (engage and make sure our customers come back, get to know them better and follow their satisfaction).
What were the initial motivations for Le Slip Français to create an affiliate marketing program ?
We have been thinking about this for some time now, to name 3, I would say:
➊ Since 2020, we wanted to diversify sources of acquisition and be less dependent on some players.
➋ We wanted to address more specific communities (for example, interested in made in France or responsible fashion) and this involves a finer choice of actors we want to work with.
➌ Finally, we also wanted to reward partners who spread our message and our committed products in order to have a long-term relationship with them.
How has this new affiliate marketing program been received by your influencer/media partners?
If I look at the data from the program, the weight of affiliate marketing has continued to increase on a monthly basis since March 2020.
The sourcing is more and more in-depth and qualitative, this allows us to find the right partners to activate according to brand or commercial news.
The number of affiliate marketing requests is increasing every month as the number of success stories increases. We have managed to create a healthy model where we push very few promotions.
How did the Affilae teams support you in this project ?
First of all, I would like to say that we are very happy with Affilae's support. Every week, we discuss upcoming speaking engagements, partner sourcing and the assessment of actions to be taken.
Our account manager also listens to us and makes suggestions to ensure that we stick as closely as possible to our brand platform and our news. In addition, each month we set precise objectives to be reached in terms of number of partners, volume of visits and conversions.
In the busiest commercial periods (e.g. Christmas), Affilae has been able to adapt its support in order to sustain the excellent performance.
In your experience, what are the advantages of working with a platform like Affilae? Would you recommend Affilae ?
To be honest, I have already recommended Affilae to several alter egos of larger and smaller companies and I will continue to do so.
It's a platform that is easy to activate, with a good level of support and that allows us to generate ROI very quickly. It really fits in well with our acquisition strategy.
___
Robin, thank you very much for enlightening us on the value you bring to the partners you work with. 
I really wish you all the best and that together we grow this beautiful partnership even more.
Would you like to know more?
Discover our results with the Slip Français case study :