Affiliation & sale growth | Interview of Nuoo
Interview of Yoan Bourgeois – Head of E-commerce of
Nuoo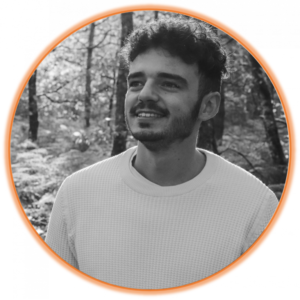 Hello Yoan, welcome ! Thank you for accepting to do this interview because we have a few small questions to ask you !
Firstly, little explanation on the meaning of "Nuoo", personally, I learnt that it was a contraction of "nude" and the "o" of "organic" and "oxygen", this gave birth to a universe of natural unique beauty through more respectful working practices that we greatly appreciate.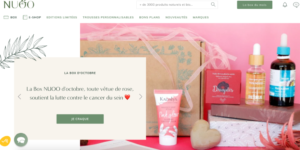 Yoan, can you talk to us about your tasks and especially the main challenge of your post at NUOO ?
I am head of E-Commerce for NUOO. My main mission is to activate and optimise different digital channels, including cooperative affiliation with Affilae.
The main challenge is to meet our objective of increasing growth and optimizing all our levers to the ROI. We therefore have a close look at two main metrics : the CAC and the ROAS.
Another very important point to take into account, the very rapid evolution of the digital environment, and especially what concerns the world of influence where we are more and more present.
It is essential for us to have a keen eye on all these subjects. Each company that has its own specificities, we owe it to ourselves to be constantly creative and to test new things to meet new challenges.
What have been the main motivations for NUOO to create an affiliation program ?
We want to reward the commitment of affiliate partners for the brand, and ultimately give weight to the referral lever.
We have launched the affiliation program in hope to create an ambassador program dedicated to NUOO.
It is an excellent way to integrate all types of partnerships and to enhance their actions the best way possible with the commission system. For us, the advantage is to be able to address indirectly to communities that are very receptive to what we offer.
Furthermore, we obtain mastery on our main indicators (CAC and the ROAS).
Is this an excellent way to animate and to motivate the network affiliation ? 
This initiative has allowed us to build a durable relationship with our most loyal partners.
It is an excellent way to animate and motivate the network. Especially on our commercial highlights that are relayed by a majority of our partners.
How have the Affilae team accompanied you in the success of your project ? Are you satisfied with the results ? 
The accompaniment that brought Affilae's team on different subjects like the strategy of the growth of the program and performance analysis and for a technique part, the dissociation of the conversions box, one of the major points at NUOO.
We are very satisfied with the results for the year 2020.
According to your experience, what are the advantages to work with a platform like Affilae ? 
As an advertiser very present on social media, our biggest benefit to working with Affilae, is being able to track from A to Z campaign influences, from the first clic to the sale. It's a bonus !
Collaborating with Affilae's platform forms a great way to build solid partnerships in "red string".
This is why I recommend this platform to all the publishers that wish to build an influence strategy on the long term. For NUOO, this choice has been well received and has been taking shape for more than two years through a loyal network which continues to develop.
Want to know more?
Find out what our results are with the Nuoo case study: