Internalize your affiliate program | Interview of Samboat
Interview Damien Delbrel – Head of Marketing at Samboat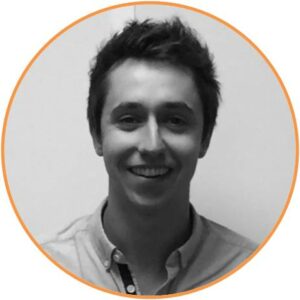 Hello Damien, thank you for accepting our interview, we are delighted to welcome you.
Samboat is the leader in online boat rental, your objective is to democratise boating, from the novice to the experienced skipper, anyone should be able to find the boat that suits them. To achieve this objective, you have decided to diversify your online acquisition channels.
Damien, so that our readers can get to know you, can you tell us who you are and what are the missions and challenges of your position at Samboat?
I am Head of Marketing at SamBoat, my role is to manage the "Country Managers" within my team. Each country manager's mission is to develop the awareness and credibility of the SamBoat brand in his or her country (Spain, Germany, France, UK, US, Italy…).
My second, more operational mission is to develop new acquisition channels within the company and then to roll them out to all countries. 
What were the initial motivations for Samboat to create an affiliate marketing program? 
Having immersed myself in affiliate marketing during my early years in the professional world, I know the effectiveness of this channel well. For me, it was essential to create and develop a network of affiliate partners for SamBoat, which would give us an advantage over the competition and unique visibility.
How was this initiative received by your influence/media partners?
Internally, the team was more or less sceptical (the image of affiliate marketing not being what it used to be), but very quickly this channel became an obvious and even a successful example for the marketing team.
For me, there is no secret to running an affiliate marketing program, only 2 points are enough to motivate an network of  affiliates:
A remuneration model adapted to everyone

A strong human relationship
Every quarter, I call almost all my affiliates on the phone. I create a close relationship with them to better understand their needs and adapt to their requirements.
For the management it is obvious to monitor the ROI, but my focus remains the volume of clicks brought by my partners and the conversion rate to understand the quality of the visitors.
How did the Affilae teams support you in this project?
The platform provides me with extremely detailed reporting and visibility – in addition it provides transparency to my affiliates which is really reassuring for them.
As mentioned, we also use the platform to track our other channels in addition to affiliate marketing, which allows me to refine my targeting.
In your experience, what are the advantages of working with a platform like Affilae? Would you recommend Affilae?
I recommend Affilae because the platform has many advantages: 
The price – this platform is at least 3 times cheaper than all the competitors (not negligible for my budget)

The technical quality of the platform – far ahead of its time, Affilae is a trend setter and not a follower

The ease of use, I have trained all my teams to manage their programme for their country

The service

A very interesting network of affiliates in France for travel

A commission sharing and weight management system that is advantageous for my sales deduplication.
Damien, thank you very much for your trust and for taking the time to answer our questions.
The Affilae teams are delighted to support you and hope to grow this beautiful collaboration.
Would you like to know more?
Discover our results with the Samboat case study :