Create and use deep tracking links easily.
Update info: Deeplinks builder coming soon!
Basically, when you want to refer to a product or to an offer or anything else, you need a custom tracking link. This doc will show you all you need to understand to build strong deep links with Affilae.
When you apply as an affiliate to an affiliate program, we will assign you a unique tracking ID, available in the "my partnerships" menu.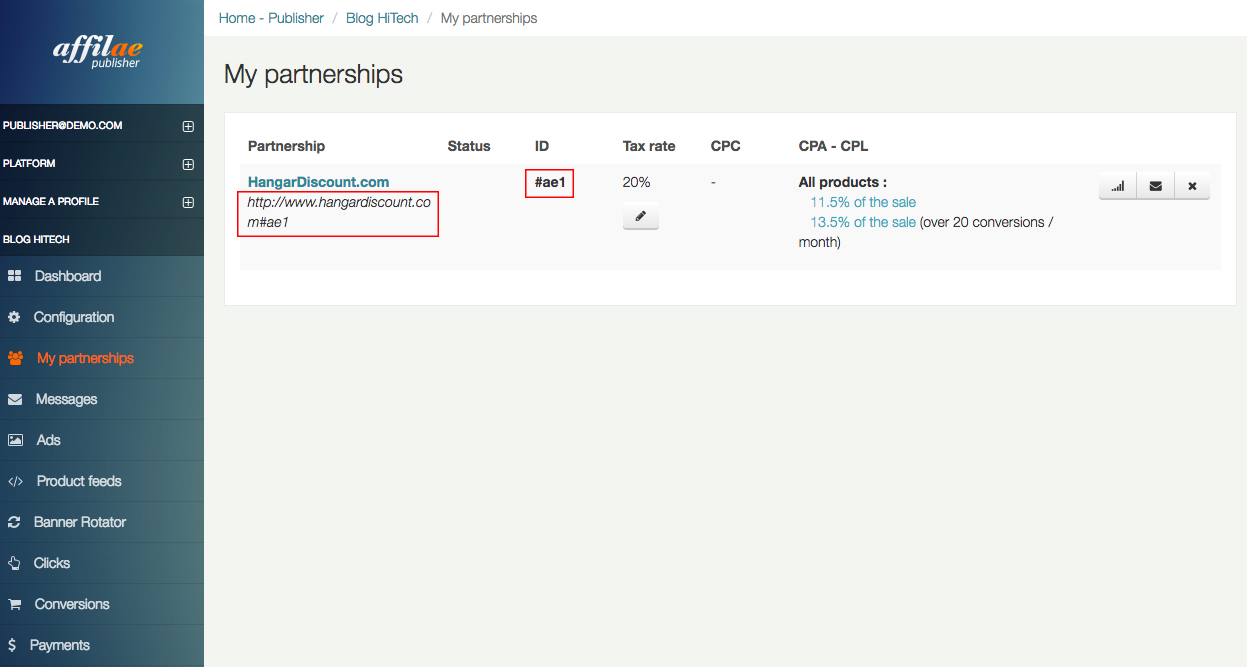 In the example above, your tracking ID is #ae1.
To build your deep link, you've to put your tracking ID at the end of your destination url: http://mywebsite.com#ae1
So, if you want to link to a particular product or offer, just put your Tracking ID at the end of the url : https://www.mywebsite.com/test-deep-links-9782253157038.html#ae1
=> Do that on each urls of your advertisers and your link will be tracked.
PS: For any reasons, you can add whatever custom parameters and values to your deeplinks (reports in another software for example).
Need help? contact us.