First steps in Affiliate Marketing | Interview of Idées Box
Interview Gabrielle Bonnabeau – Founder of Idées Box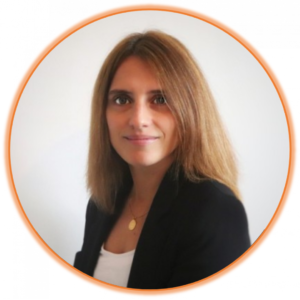 Hello Gabrielle!  Welcome, you're here today to present your concept: Idées Box.
To tell the truth, we don't know each other very well, but we had some very good exchanges by email. Idées Box is a great idea, we wanted to know more about it with these next questions!
Can you quickly present the Idées Box concept to us? What is your added value?
Always on the lookout for the perfect gift, we often spend hours on the internet comparing different offers. This is the reason why Idées Box was born!
Our site is a directory of gift inspirations that presents monthly boxes and gift sets of all sizes, popular and less popular, and for all budgets.
The website brings together treasures found on the Web, sometimes with totally unusual concepts (did you know that there were monthly boxes for witches, grannies or even dogs?) .Whether our visitors are women or men, couples or singles, older or younger, we have gift ideas for them.
 We want everyone to be able to find the best gifts for the holidays (birthday, Christmas, Valentine's Day, etc.) or just to brighten up their everyday life.
On paper, we are a 'directory' of gift ideas. But in practice, we want to give our customers a real experience.
 We have designed the site in an ergonomic way so that each page can serve as a gift inspiration and we put forward the most beautiful photos of the boxes to be the "Instagram" of gift ideas.
How do you help brands gain visibility? What devices do you offer to enhance them?
On Idées Box we have 125 monthly boxes and partner gift sets that we classify in different categories so that each one has visibility: Beauty, Fashion, Culture, Sport, Unusual, Gastronomy and many others.
With brains full of creative ideas, we are constantly developing new projects to highlight our partners.
We have recently set up a blog where we present the passionate workers behind the boxes.
We have developed our network of influencers to have our partners' monthly boxes and boxed sets tested by bloggers, YouTubers and Instagramers, so that they can give their opinions on the products to their communities.
We also offer a monthly competition to win a 3-month subscription to one of the brands boxes.
What are your objectives for Q4? I imagine that this is a key period that you are also looking forward to?
Having opened Idée Box in November 2020, we are looking forward to the Christmas period, which so far has been our best selling time of the year.
Although this is ambitious, we would like to become the gift reflex at Christmas. When we want to please our loved ones, we immediately think of "Idées Box"!
In anticipation of this period, we have set up a Voucher code page on our website which features numerous discounts from our partners. Our visitors can thus take advantage of good deals and access to Christmas gifts at a lower cost.
Do you have a great customer experience to share with us?
During a party at a friend's house, we met a woman to whom we spoke about Idées Box, its concept and the passion that drives us around this project.
A few weeks later, this same person, a school teacher, tells us that she bought several boxes for her class following our meeting.
We were pleased to receive photos of her pupils using the board games and creative kits from the boxes. This touched us a lot because our project is above all based on human experiences.
I have one last question for you, can you tell us what you like about Affilae?
Initially we knew little about affiliation. We learned the ins and outs of this system thanks to Affilae and it's easy to use platform.
The conversion rates, their payments and the whole invoicing system directly integrated on the platform are a precious time-saver.
We particularly appreciate the fact that conversions can be shared between several advertisers, which allows for a fair payment for the work of each person.
Finally, the marketplace makes it easy to find consistent partners through the search module.
It is very convenient to be able to ask for product directly to the brands, so that we can put on our website items whose quality we are sure of.