Interview of Erika Clement – Commercial Director of R-Advertising
Affiliate marketing and emailing strategies.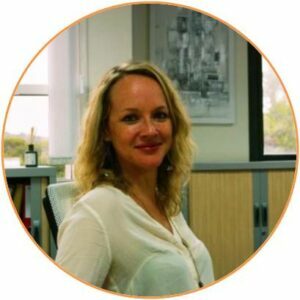 Hello Erika!  Thank you for agreeing to answer our questions. We were curious to know more about R-Advertising. You are specialised in acquisition strategies and provide your clients with tailor-made and effective tools to reach their goals.
Can you quickly introduce R-Advertising and its added value?
R-Advertising is a digital marketing consultancy specialising in the acquisition of traffic, sales and leads, particularly via email. Since 2007, the agency has been helping its clients to achieve their objectives. We offer turnkey solutions, including creative, with affordable test budgets and no time commitment.
We work with a network of over 200 e-mailers in France and in the main European countries.
Do you have your own email databases or do you manage them? How are they segmented? What are the volumes of email addresses you can reach? Are there any segmentation criteria?
In addition to our partner databases, we also have our own email agencies.
Our databases are CPA-charted and we have more than 7 million emails segmented by appearance at the in-house agency level. We offer declarative targeting: age, geolocation, gender, social class and behavioural targeting: openers who have clicked on an appearance less than 30 days ago. The main segments by appearance that we have are the following: fashion, beauty, food, investor, travel, etc.
Our partner database is segmented in the same way as our email agencies. We work with 200 e-mail partners and have 60% of addresses in common. To reach 90,000 clicks per month, we will shoot 40 million emails. We can set up an advertiser's repellent database and deduplicate the different databases.
In your opinion, what are the advantages of integrating emailing into an advertiser's affiliate marketing strategy?
Email marketing is a channel for generating qualified traffic quickly and in quantity. Its conversion rate into sales is relatively high, particularly for one-off operations of limited duration. Lead conversion rates vary depending on the sector and the objective.
The objectives of email marketing :
Emails can serve 3 purposes depending on the business model in place:
Lead collection
Website traffic
Sales
Affilae is a signatory of the CPA email charter and as such we work in confidence with R-advertising, as regards the quality of the databases we are soliciting. How does R-advertising apply this charter to its campaigns on a daily basis?
Our internal databases are charted CPA and among our partner databases, we have identified the charted and uncharted bases in order to respect the wishes of our clients and partners on this point and thus work on quality bases.
At the level of our agency, we wanted to charter our bases to work with affiliation platforms, such as Affilae, which have this requirement. For me, this is not a guarantee of quality but a recognition of the market. In the event of a problem, the CPA is the organisation that federates all the players in the affiliation sector.
The criteria looked at by R-advertising :
– Respect of the partner opt-in
– Commit to respecting the practices of collecting addresses and monetizing them in accordance with the LCEN and soon the RGPD
– Control and monitoring of compliance with the CPA charter
Can you give us some examples of how to optimise your email campaigns?
We can implement different types of optimisation on email campaigns depending on the objectives:
Optimisation of the opening via the testing of different objects
Optimisation of the CTR via the analysis of email kits and the possibility of redoing one within 24 hours in the event of underperformance.
Implementation of a full acquisition campaign via the exclusion of the advertiser's newsletter database
Targeting by appearance to reach the best segments.
Affilae values and takes into account each contribution within the conversion tunnels, what is the interest for R-Advertising to work with Affilae?
The implementation of this type of analysis is very relevant, particularly for email campaigns, as it is a lever that can be used at the top of the funnel as well as at the bottom. A performance analysis of the email, based only on the last click would not be very relevant on this lever, especially when the advertiser has levers such as retargeting or promo code/cashback.