Two-Factor Authentication
At Affilae, the security of your account is our top priority. We take all necessary measures to protect your information and ensure the confidentiality of your data.
To further enhance the security of your account, Affilae is implementing mandatory two-factor authentication (2FA). During the account creation process, you will receive a code via SMS to add an additional layer of protection to your Affilae account.
Implementation of Two-Factor Authentication (2FA)
Web Interface
Once you have completed the account creation form, you will be redirected to the two-factor authentication form.
You will need to provide your phone number here. A four-digit code will be automatically sent to you via SMS. You will need to enter this code in the designated field.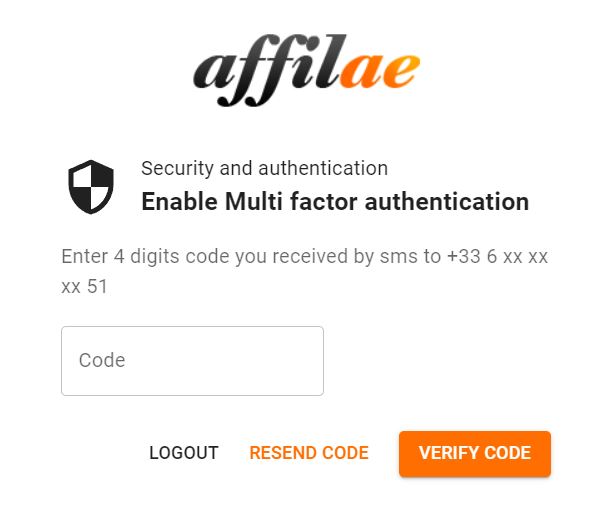 If the code is correct, congratulations, your account is now secure!
Is the entered code incorrect? 
You can make another attempt every 30 seconds, with a maximum of three authentication attempts via phone.
If all attempts fail, you will have the option to receive a code via email. This action can only be performed once.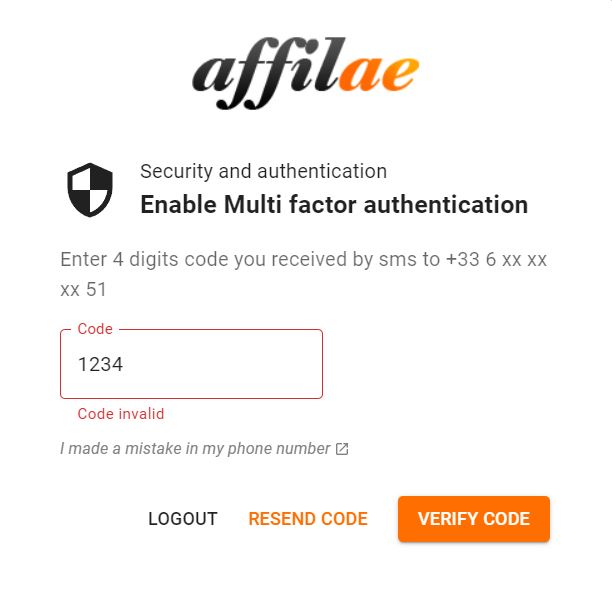 If the email attempt also fails, we encourage you to contact our support team, who will assist you with this matter.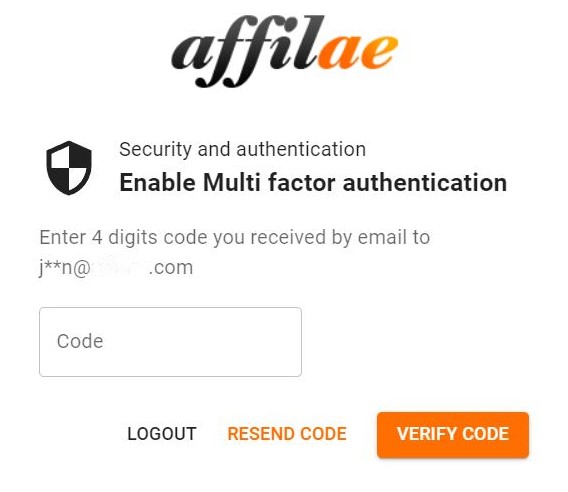 Mobile application
The mobile application works in a similar way to the web interface.
Enter your telephone number: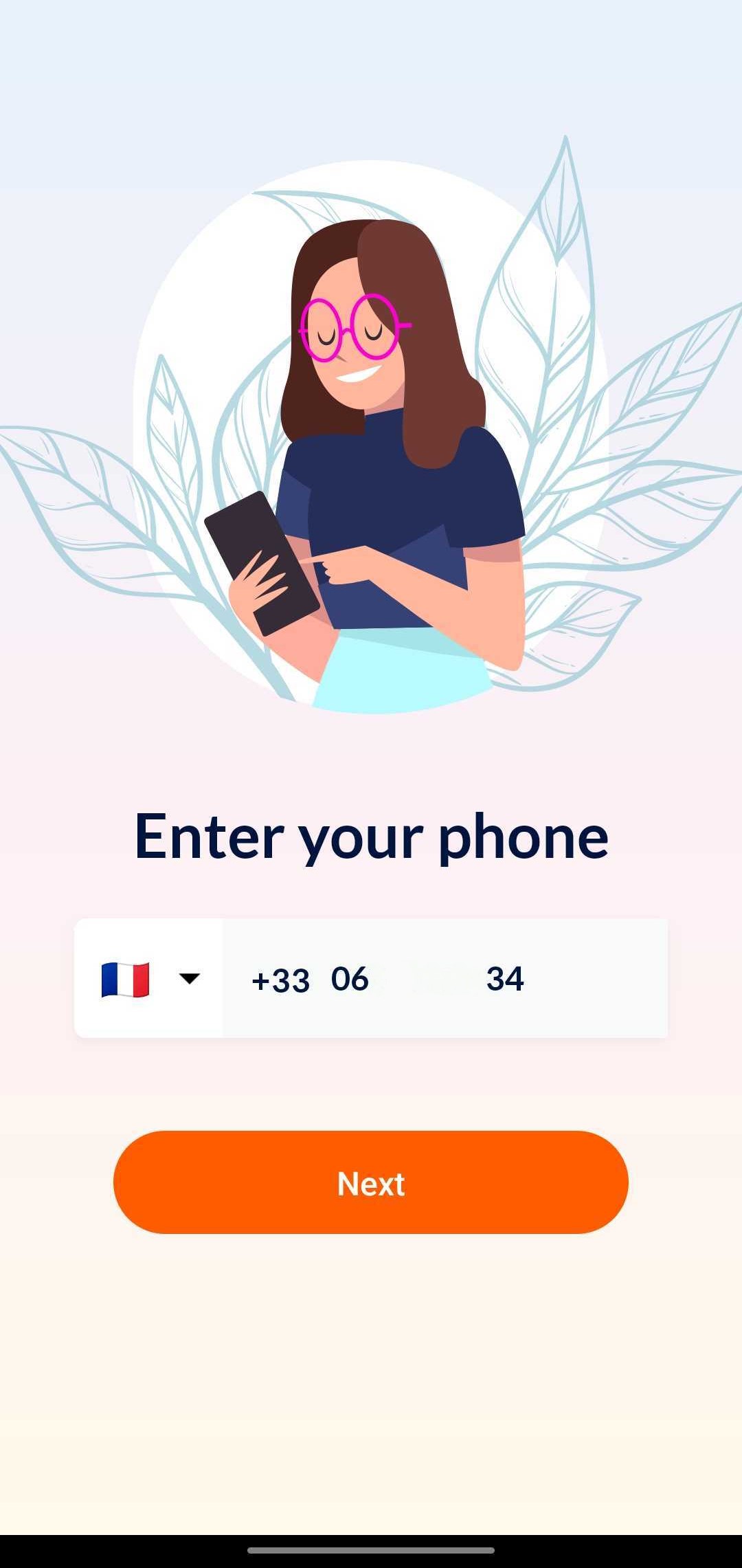 A four-digit code will be automatically sent to you by text message.
Here too, a test can be carried out every 30 seconds. Up to three authentication attempts are available.
If all attempts fail, you will then have the option of receiving a code by email.
You can only do this once.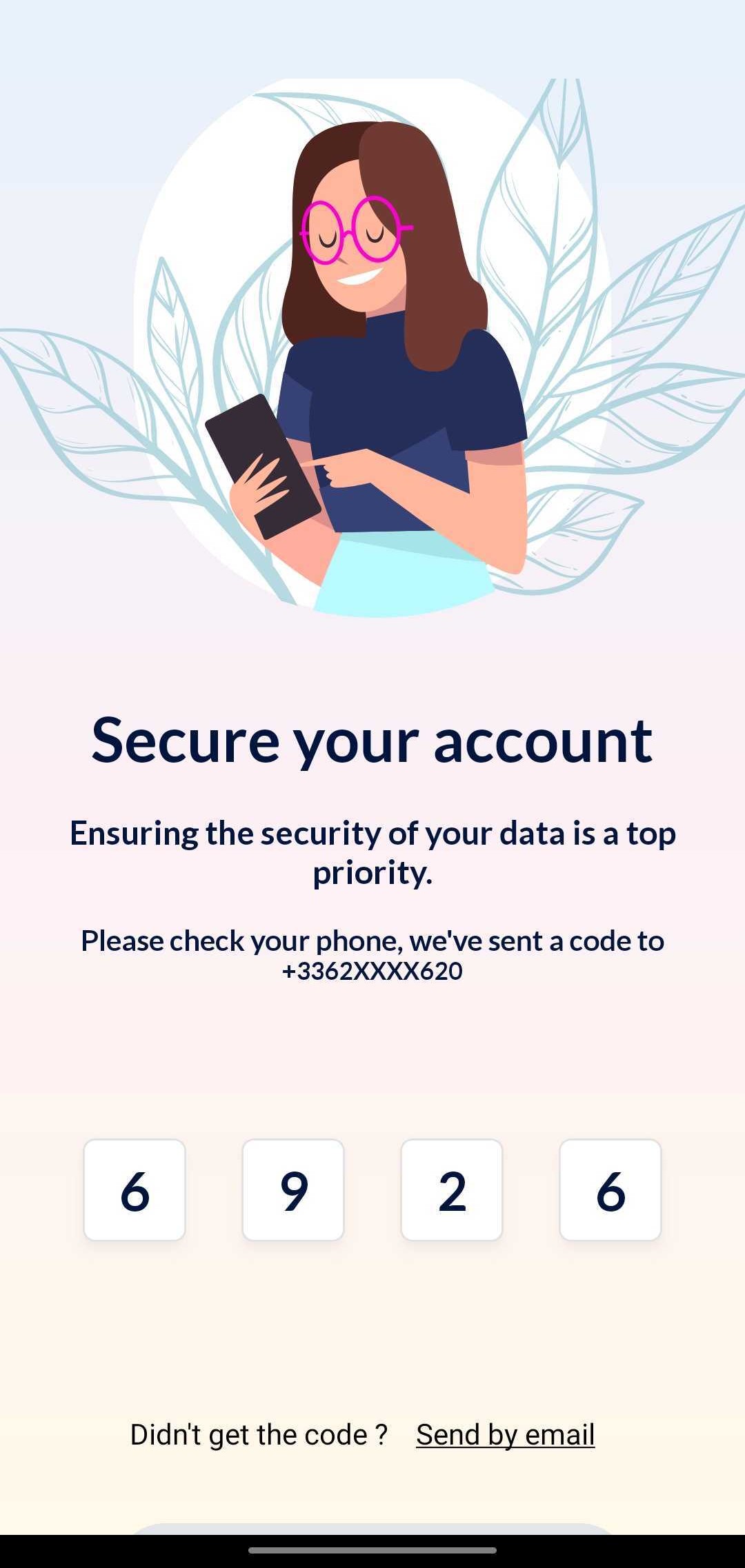 Updating Two-Factor Authentication (2FA)
For various reasons, you may need to change the phone number associated with your account and, consequently, the number used for two-factor authentication. To update your phone number, please go to the "My Account" section of your interface and then select "Contact Details." 
From this page, you will have access to a submenu to modify your double authentication information.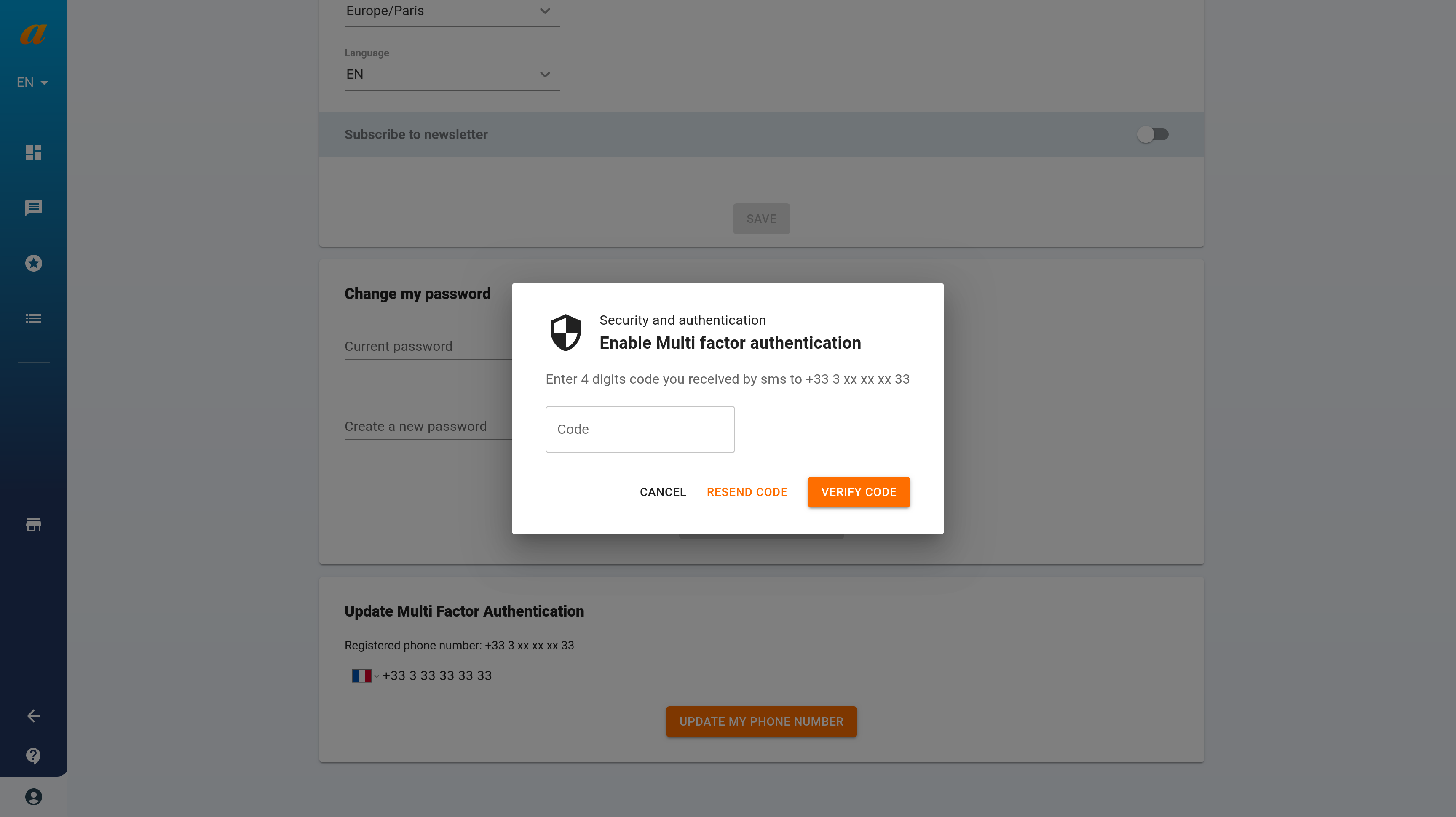 When requesting an update of your phone number, a verification code will be sent to the currently registered number. This step is mandatory to ensure the optimal security of your account. Once the code is received and validated, you can then enter a new number. Another verification through the sending of a code will be performed.