The difference between self-managed Vs managed programs by Affilae.
Affilae is a software specialized in affiliation that is used by brands to internalize their affiliation programs. Therefore, Affilae act as a trusted third party specialized in tracking. Affilae is based on equity , each of advertisers and affiliates have access to the same information with total transparency. 
It is possible that an advertiser delegates to Affilae the management of partnerships and/or the payment of commissions.
You will find below a detailed explanation that clarifies the difference between self-managed and managed programs by Affilae.  
How it can be noticed that a program is managed by Affilae or it is 
self-managed ?
If the advertiser mandate Affilae to manage partnerships , it can be noticed in the " My Partnerships" section , by an orange icon near to the program name.
Example: 

In this case , you will be in direct contact of affiliates manager of Affilae. 
In the other case, you will be in direct contact with brands. Concretely, you can discuss by the intern messaging system or by direct contact if the partnership is approved. You can find contacts in the "My partnerships" section,  "actions" column then "contact information". 
An advertiser is also allowed to mandate Affilae to manage payments of commissions. 
Once payments are managed by Affilae , an orange icon appears near the program name in the "Payments" page.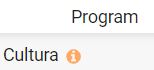 In addition, there is an orange sign also at the programs logo in the program presentation sheet. 
In this case , Affilae will create for you all the payment requests and it will be sent to the brand automatically. If the invoice has a status of "accepted", it means that was well sent to the brand. The average duration of payment is 45 days, so that the brand will pay Affilae and we will be able to send commissions to affiliates. 
You won't have to do anything in this situation. Affilae takes in charge all the procedure of payment, including payment reminders to the brand.
An advertiser can have several management services or just one. Remember to check this information before contacting customer support. For a self-managed program, the brand will always be in the best position to answer questions related to its program.
Obligations of advertisers
Whether or not the program has mandated Affilae, the advertiser remains obligated and responsible for multiple topics:
Content and operation of the program.

 
Each program is verified at its creation. It is then up to the advertiser to ensure that the program is working properly, especially in terms of tracking. 
If you notice a tracking problem on a self-managed program, do not hesitate to contact the advertiser first.
The advertiser is the only debtor of commissions and affiliate invoices. 
Even with Affilae management, the advertiser is still the entity to be invoiced.
If you notice a delay, you can contact the brand via the messaging system or via their direct contact details