Content to Commerce & affiliation | Interview of Topito
Interview of Astrid Masson – Head of Affiliate marketing / Topito Shopping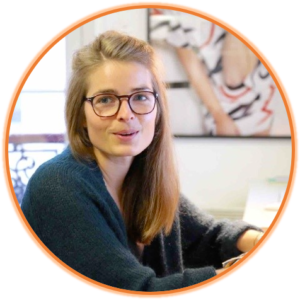 Hi Astrid, thank you very much for accepting this interview!
As you know, for me Topito is a great concept, in the sense that editorially you can design top stories on absolutely any subject. It's inexhaustible, well done 🙂
For those who don't know, Topito is one of the French medias that seduces the most by its offbeat side. Several million unique visitors every month, not to mention the power of your social networks, you are also very strong on Youtube for example!
That's not all, one of the particularities to highlight for the brands that are reading this, and I rarely see it in such proportions, is that Topito is one of the online medias that has a strong prescription and conversion power. A tribute to the work of your teams.
Obviously, Astrid, I wanted to know more, and in particular about the monetisation of your affiliate partnerships.
Astrid, can you tell us who you are? And what are the missions and challenges of your position at Topito?
I spent more than 3 years in start-ups as a Digital Project Manager and Acquisition Manager and was therefore quite familiar with traffic acquisition strategies, particularly affiliate marketing.
With Topito, the challenge was to move to the publisher's side, a relevant opportunity to complete an even more global vision of the different acquisition techniques.
The logic and stakes can remain the same: to propose relevant content for our readers, to develop and enlarge our target and to optimise our sources of income thanks to targeted partnerships.
To find out more about the editorial side, who is Topito aimed towards? What are the editorial/product verticals you focus on?
Topito is mainly aimed at a fairly young target of 18-34 year olds, with an omnichannel presence: Website, Facebook, Instagram, Youtube, Twitter, TikTok and Snapchat. We also have different verticals such as Topito Travel, Topito Parents, Topito Shopping, Topito Foot which are working well.
The incoming traffic is organic from search engines and also allows us to reach a much wider target, depending on the theme.
As far as Topito Shopping is concerned, our editorial line follows two main lines: content in response to current events or the period and also general content, informative content that will remain over time. We have the great strength of being able to tackle a wide variety of subjects, mixing humour, the unusual and useful.
How do you monetise your content? Why do you also offer affiliate marketing? What do you gain from it?
Content to commerce is becoming an undeniable pillar of media revenue, complementing Display and Brand Content. We have integrated this strategy from the start, during creation of the Website with a shopping / buying guide / gift ideas section.
One of the great advantages of affiliate marketing for us is the simplicity / transparency of the model, which requires much less monitoring than other monetisation channels.
What package can you offer to a brand in affiliate marketing?
First of all, to reference the brand on Topito, we create what we call a "Topitruc". This is a mini article with a title, a visual and 3 reasons why the product is great. We then integrate this Topitruc into Tops that are related to the product. These Tops are therefore shopping guides on specific themes and with an offbeat tone.
In addition to the affiliate system, we also have a branding offer that provides full visibility for the brand with the possibility of dedicated content (editorial, video, social).
I know that at Topito you have had the excellent idea of putting intelligence into the ranking of brands within your tops! Can you tell us how a brand can see its visibility increase with you?
Historically, gift ideas were mainly based on their overall popularity and not necessarily the act of purchase behind it, so it wasn't quite optimal. We have added this notion of performance within the article itself to our algorithm since 2019, in order to seek a balance between relevance / quality of content and monetization.
As with other advertising models (AdWords / Facebook Ads), visibility depends on a mix of product attractiveness / conversion rate / remuneration.
In order to increase its visibility, the brand can thus test the allocated remuneration but also on its site in order to improve its conversion rate.
I have one last question for you, given your extensive knowledge of affiliate marketing on both the advertiser and publisher side, can you tell us what you like about Affilae?
I have been using Affilae for over 5 years and the benefits are numerous. If I had to make a Top 3 (nothing better than a Top to conclude), it would be the following:
1- A team that is highly available, responsive and has a lot to offer. The team also listens to our needs and different requests, which allows us to be more efficient.
2- An easy to use interface with all the necessary indicators and the possibility of analysing the conversion funnel to identify our high potential content.
3- Many relevant programs available