William's Ung Interview – Head of Acquisition of
Wonderbox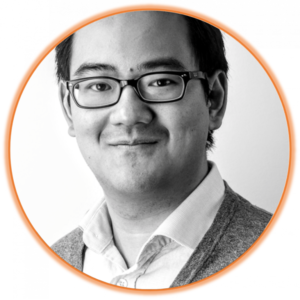 Hello William ! Thank you for giving us time today for an interview, it's kind of you.
The relationship that we have with Johanna and you is sound and trustworthy, we want to thank you as it's pleasant to work with you.
We have migrated the Wonderbox affiliation program whilst accentuating recruitment on leavers of the top funnel conversions and decreasing the share of the cashback and coupon levers. Could you give us any feedback on your experience ?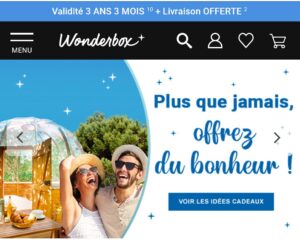 William, could you tell us who you are, what are your tasks and challenges of your job at Wonderbox ?
After multiple experiences in Digitalisation in France (IProspect, Last Minute, Veoprint) and 5 years in a communication agency in MONTREAL (Wink Strategies), I am today Head of Acquisition at WONDERBOX since 2019. I supervise a great team in charge of generating qualified traffic. We are on the lookout for present ideas on the group websites and on the marketplaces. Wonderbox is present on the European territory because we use different publicity leavers like affiliation that is starting to have a more and more important role in our mix media.
What have been the main reasons that have motivated Wonderbox to migrate from the old affiliation program to Affilae ? 
We have arrived at the end of our collaboration with the old platform. We were looking for a new partner in accordance with our work methods and a close-knit company that would be capable of bringing "more love" to us.
Affilaes team is perfect and corresponds completely ! The Account manager team is very reactive and is always a creative force. They offer us a personalised accompaniment  to test new increasing levers ! 
Your influence / media partners did they well perceive this initiative ? 
We have had no refusals by our partners and we have been able to rapidly install them on our program. Because for one they trust us and also because most of them already worked with Affilae.
According to you, what are the forces of Affilae's accompaniment and what is your degree of satisfaction? 
Affilae respects perfectly our defined budget. I am very satisfied by their accompaniment.
Our Account Manager Laurent, suggests new partners with who we would have never thought of working with ; it turns out that most of the editors have become top affiliates which has allowed us to significantly increase the affiliation part of our revenue.
There is a real capacity to achieve the objectives, to even surpass them.
From your experience, what are the advantages of working with a platform like Affilae ? Would you recommend Affilae ?
The main advantage of Affilae, with no doubt, is the personalised accompaniment that they bring us, it's particularly useful when we are in intense end of year moments. Furthermore, our Account Manager does not only communicate the "catalogue" prices of our partners, but they directly negotiate very competitive prices for us and in all transparency. 
I already recommend them to other brands that belong to the group Wonderbox !
___
Thank you William for your trust and loyalty and thank you for doing this interview with us !
Really cool to gather your experience, may it benefit others.
I wish you the very best for Wonderbox !