Interview Alexandre Martin-Rosset – Founder of Capital Koala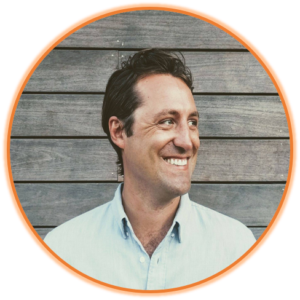 Hi Alexandre, could you quickly tell us more about your business activity and the value you bring to the brands you work with?
Capital Koala is a service that allows its members to save for their children's future, to finance their studies or their first big projects (driving licence, travel, …) thanks to their online and in-store purchases from more than 2000 brands.
 Our website has an original positioning on the affiliation market since we use the cashback mechanism to generate savings not for the buyer but for a third party, in this case his children or grandchildren. 
Capital Koala also allows several people to save for the same child and to create a family fund, all free of charge. Finally, Capital Koala offers the possibility of donating part of its savings to an organization committed to helping hospitalised children. 
It is this positioning, which is family-based, supportive and qualitative, that allows us to work with an ever-growing number of brands, some of which were previously closed to affiliation. 
How is Capital Koala different from other cashback websites?
When we launched our service at the end of 2011, generalist cashback sites had already existed for a long time and the objective was not to make yet another copy. 
The creation  of Capital Koala was based on a strong desire, with my partner Jean-Yves, to create a service whose mission was to be useful to society. 
We were a bit like adventurers looking for a mission that would allow us to give meaning to our efforts, not only as founders but also for our employees, our service providers, our freelancers, and all the partners associated with the project. 
So we thought it was a great idea to turn the cashback mechanism into automatic and painless savings for the families using our service and it works! 
150,000 families now use our service on a daily basis and we have passed the €4 million mark in savings accounts for our members' children. 
Can you tell us more about how you highlight the brands values and what are your different business models with these brands?
On Capital Koala, we have a solidarity loyalty program approach where each brand will have its own dedicated page on which we display the % of the refund – savings offered to our members when ordering from them.
Online affiliation is clearly our main business model and since last year we have also been rapidly developing cashback on in-store purchases, again with national brands. 
The third business model, which is a major goal for us, is the advertising management part, which offers our brands qualitative promotion mechanisms such as sponsored editorials, dedicated emailings, packaging, cross-collaborations with influencers and mum bloggers, etc. 
Why did you choose affiliate marketing as your primary source of monetization? (According to you, what are the benefits of affiliation ? How did it help you ?)
Since the beginning, we appreciated the fact that affiliation is fundamentally based on the idea of a mutually beneficial partnership between a brand that seeks to boost its figures and that rewards a publisher who has succeeded in building a truly loyal and participative community.
We were also convinced that this performance-based approach was in line with the history of a data-driven economy where advertisers are driving their business with ever more efficient tools in a context of globalized competition. 
Finally, affiliation allows us to automate the technical follow-up of sales and invoicing, which leaves us more time to develop the product aspect and to approach the commercial relationship in a more qualitative way.  
What's your number 1 criteria to decide whether or not you want to work with a brand ? What's your deal breaker ?
At Capital Koala, we aim to cover the whole of a family's shopping basket, as our promise is to help families save for their children when they make their basic and leisure purchases. 
We are therefore interested in all sectors of activity, but we will clearly prioritise the quality of a brand, its national positioning and of course its % of commission, as this translates directly into savings for us. 
You have had a great experience in affiliation for all these years, what are the perks of working with a platform like Affilae ?
We have been working with Affilae since 2016 and your platform continues to surprise us in a positive way. 
In a sector that was relatively static, Affilae arrived with a different speech and technical approach that shook up the codes and attracted new brand profiles that we were then able to offer to our members. 
La plateforme et ses fonctionnalités s'améliorent régulièrement et nous apprécions aussi l'écoute et la réactivité de l'équipe dans nos échanges quasiment quotidiens. The platform and its features are regularly improved and we also appreciate the responsiveness of the team in our daily exchanges. 
Affilae is set to become a major player in the European affiliate market and we are delighted to be able to join you on this adventure !