Need to boost your affiliate programme but lacking time or skills in-house?
Look no further: Affiliate skilled team of affiliate managers will help you grow your network.
Affiliate Recruitment
Because we are not paid on commissions, our only objective is to recruit affiliates that actually add value. We have no interest in dodgy affiliate schemes and will solely focus on quality partnerships. We will help you determine the right commission structure for the various types of affiliates: affinity, price comparison, shopping guides, vouchers or cashback, remarketing, emailing, youtubers, etc.
Dedicated Affiliate Management
You are not alone! Your dedicated publisher manager is here to help. They will help your define you recruitment strategy, negotiate deals for you, monitor your affiliates activity, promote your offers and regularly report on your activity and KPI's. They will also suggest improvements and explore opportunities.
Network Management
A network's quality is not defined by the quantity of publishers. Although our network has over 10,000 affiliates and counting, these are all manually selected upon application. We double-check everything to ensure they are worthy of joining Affilae. More importantly we do not hesitate to ban fraudsters (site under, spyware, cookie stuffers...) and refund unpaid commissions should rules be breached.
Transparent Management
As the advertiser, you retain full disclosure on your affiliate programme. Easy dashboards and clear interfaces allow you to monitor activity and enable you to interact with your publishers. Your affiliate manager will be acting as if they were part of your in-house team.
Why choose Affiliae?
SEO friendly tracker links
Our tracker links are direct (mywebsite.com#ae1). There is no third party redirect. Not only this makes our tracking, quicker, more accurate and resilient to ad-blocking, but whilst inserted in rich content it does benefit SEO thanks to quality backlinks from your affiliates.
Commission Sharing
Affilae's unique commission attribution and sharing scheme is a great alternative to "last-click gets all". During the traking period every single contributor gets a share of the total commission. It might be smaller amounts but altogether more frequent and fair. And they love it!
Secured Tracking
Our Javascript tracking combined with fingerprint accurately measures performance on all of your online marketing channels, even if cookies are deleted. Moreover you can track channels outside of your affiliate programme (i.e.: Adwords, Facebook, Criteo...)
The most successful advertisers choose Affilae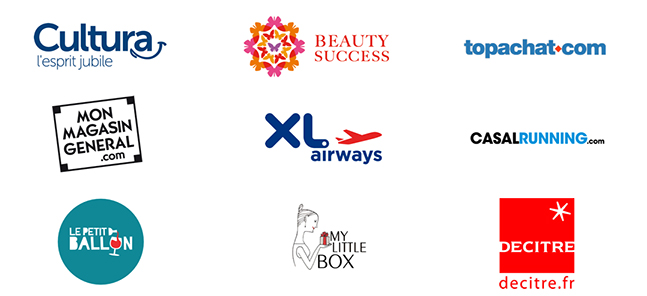 Generate more leads & sales.
Start your own affiliate program now!