How to ensure a successful launch of your affiliate program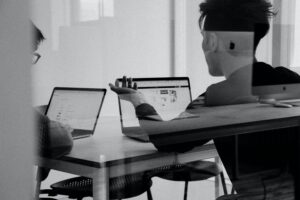 Launching an affiliate program is very different from launching Adwords or FacebookAd campaigns, for example. In that your interactions with the advertising partners do not stop at the campaign set-up.
Here are 3 keys to a successful launch.
Define your affiliate strategy
As with any campaign launch, it is important to think and establish a launch strategy, and the following questions may help :
What is the cost of acquiring a new customer? (This allows you to determine the value commission you can give to your partners for bringing in a new customer)

What are my partners remuneration strategies (CPA? CPC? CPL? Fixed? Product allocation?) – Hybrid strategies are possible (CPA+CPC etc)

What is my target ? 

Which affiliate profiles should I use to communicate with my target audience? Our article on

the different types of affiliates

can help you.

My needs : Traffic acquisition? Conversion? Both? The types of affiliates to activate are not the same.
Recruiting your affiliates effectively
Once the strategy is in place you can start recruiting your future affiliate partners.
Here a some tips : 
Thanks to the Affiliate Marketplace on Affilae, you can access part of our opt-in partner network. You will be able to identify the types of partners you wish to solicit and invite them to join your program via the Affilae internal messaging system.
=> Be careful, these partners are often solicited and can sometimes forget to reply or simply not reply if the partnership does not interest them. Do not hesitate to contact them directly via their website or linkedin or social networks. All methods of contact are good to take, when it comes to creating a partnership.
Exploit your network: you have certainly already been approached by bloggers or other partners who wanted to talk about you, if this is the case, contact them again and offer them to join your affiliation programme, with, for example, targeted highlights according to their editorial strategy. => Customise
Recruit your own affiliates: The web and social networks are an infinite source of information, do not hesitate to solicit websites, influencers: Instagram, Facebook, bloggers etc. in your sector of activity in order to offer them a visibility partnership.
=> Focus on the top of the basket, be attentive to their audience and bet on the most viral profiles.
Do not hesitate to complete these leads with help of our article dedicated to the recruitment of affiliates.
Animate your affiliates
Recruiting a new partner to your affiliate programme is good, managing it is better!
It's a proven fact that in 80% of cases, if you don't contact an affiliate once they have applied to your programme, nothing happens… It's a shame to spend time recruiting partners and not follow through.
What does this mean ?
Contact your affiliates in order to negotiate the conditions of the partnership (highlighting, price, date, etc.) by telephone. This is always more efficient and allows you to know your affiliates better.
Follow the performance of your partner, if necessary stop or optimise.
Be open to different types of remuneration: fixed, product allocation, CPA, CPC, CPL
In addition to these 3 little tips, I invite you to read our article on the 5 rules for a successful affiliate program.